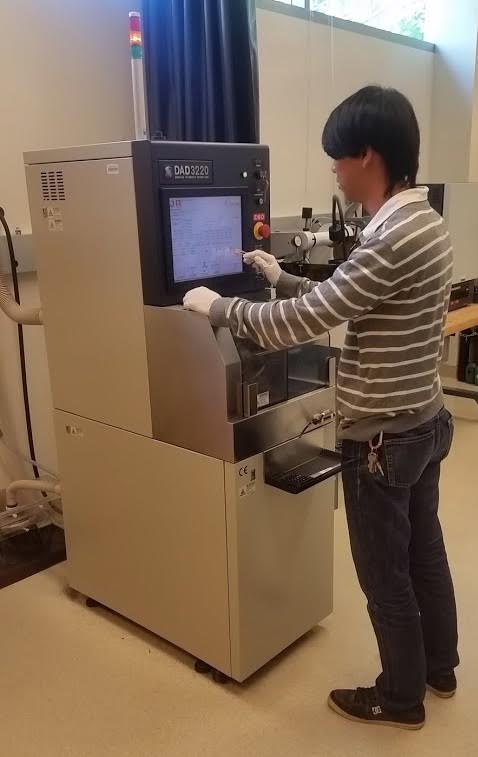 Description
Nano3 provides dicing services using a Disco Automatic Dicing Saw DAD3220, a precision tool capable of cutting wafers and pieces of silicon, quartz, alumina, III-V materials, and more, up to 6 inches in diameter.
The saw can accommodate die streets (the area to be cut away between die) as narrow as ~20 um for Silicon and ~250 um for glass/sapphire.
Maximum cutting depth is ~1.2 mm.
(Minimum street width is impacted by cutting depth; please inquire for details).
How to submit a job
Please send an email to nano3dicing@calit2.net with a detailed job description. Our staff will respond with comments/questions/projected timeline and further instructions.
Download and submit our dicing request form with your sample (no requests will be considered without a completed form).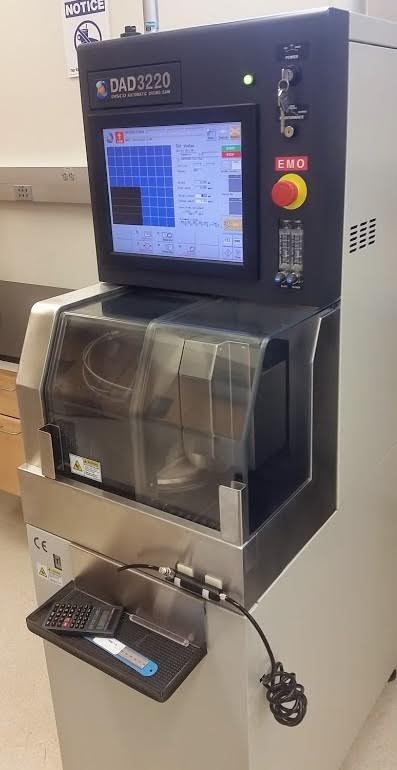 Turnaround time
Depends on the complexity of the request; usually within 48 hrs. Nano3 dicing staff will provide estimate for job completion with the confirmation.
Rates
$31/hr for UC-system users
$80/hr for non-UC-system users
Location
Nano3's dicing saw is located in the "Material Characterization Lab" (Room 1416 Atkinson Hall).
Contact
If you have questions please email us at: nano3dicing@calit2.net